Under the "Goal" menu, click on the

icon button on a goal compact card.
Alternatively, when visualising a goal detailed card, click on the

icon button or click on the comments displayed below the actions.
A new screen will display the comments with a comment entry field: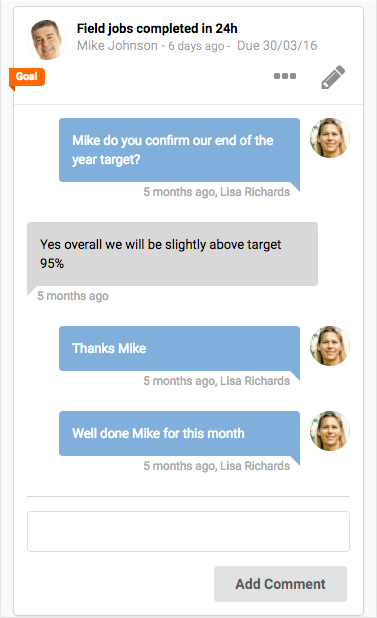 You can enter your comment at the bottom of the screen and press the button "Add Comment".
Your comment will be displayed in the goal detailed card.