"Your connection is not private" security message (Android)
When accessing Agily from a Chrome browser for Android at the URL https://app.agily.io, you may receive the following security message: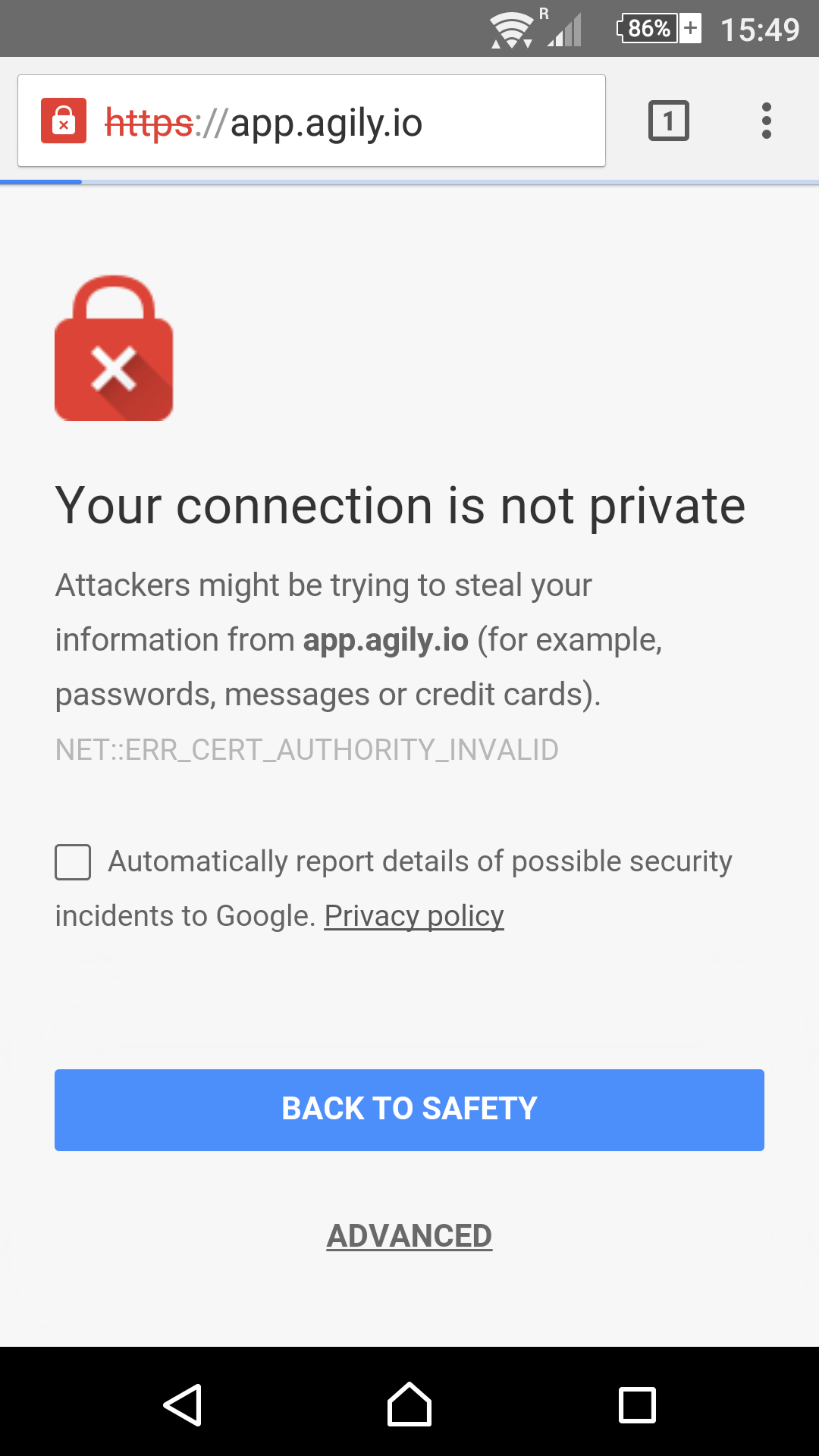 This security message is displayed because there is a compatibility issue between our security certificate on our server and some Android browsers. We are in the process of fixing this issue.
WE STRONGLY RECOMMEND YOU CONNECT USING AN HTTPS CONNECTION TO ENSURE THAT DATA IS ENCRYPTED BETWEEN YOUR BROWSER AND OUR SERVERS. THERE IS NO RISK IF YOU ACCESS OUR APP THROUGH AN HTTPS CONNECTION.
Click on the link "Advanced' at the bottom of the screen. The following screen will be displayed.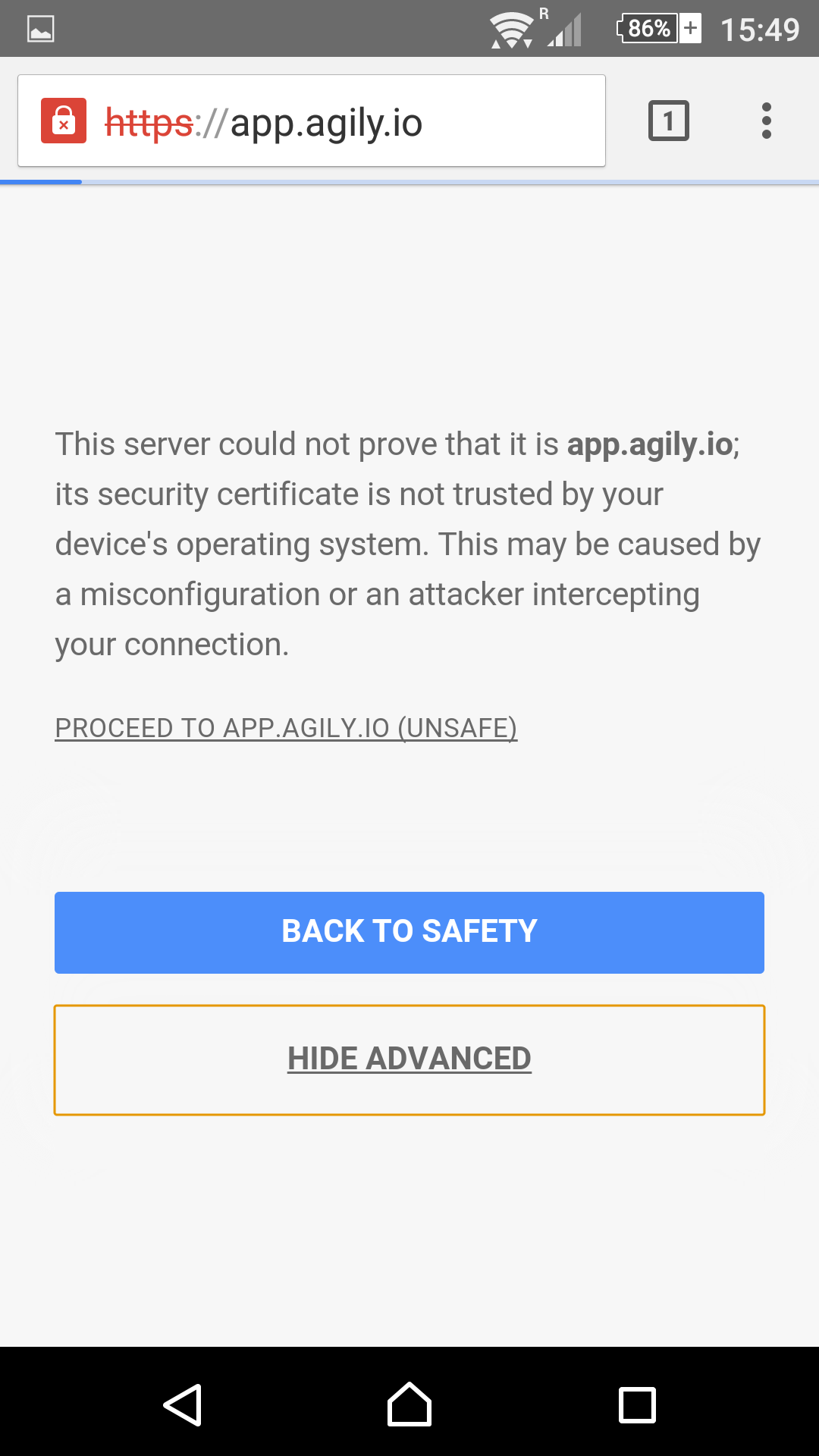 Click on the link "PROCEED TO APP.AGILY.IO (UNSAFE)". You should be able to access Agily login page.